Reopening Wesley-Knox (Updated Dec 20, 2020)
reopening update

Visiting Wesley-Knox
The church office has partially reopened for business. Please call ahead prior to coming to the building and make an appointment. There is still limited access to the building and the building is secured with the alarm system.
Once you have arranged to enter the church building, there are new protocols and precautions in place:
You must have a scheduled visit through the office or the minister.
You must not exhibit any signs of illness which might be associated with the Covid-19.
You must sign in and out of the church in the logbook located outside the window to the office.
If you have a private appointment with Pirie and you do not wish to sign the main log book, please make him aware of this, as we have a secondary system in place to ensure your privacy is maintained.
You will only be contacted regarding your visit if an issue arises.
You must sanitize your hands upon entering and exiting the church.
You must wear a mask when in the church building. (Please provide your own mask.)
You must attempt at all times to adhere to social distancing standard of 2 meters or 6 feet apart.
We appreciate your patience during this unprecedented time and assure you that we are working to prevent the spread. With all decisions we are making regarding access, our first and foremost concern is the health and well being of our church family, our community, and our vendor partners.
In-Person Worship Services (Temporarily Suspended)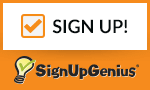 You must register in advance to attend our in-person services as we have a limited capacity.
Please arrive earlier than you typically would. Entry only at the parking lot glass doors. Worship begins at 10:30 am.
Note: if there are no spaces available for you seating requirements, choose the next bigger seating choice. (For instance, you need a single seat, but there are none left. Choose seating for 2.)
Return to Worship Instructions (Temporarily Suspended)
You can download the COVID waiver here, paper copies will also be available at the church.
Return to worship instructions (1)

COVID Waiver
Click here to download this waiver as a PDF which can be printed and filled out prior to coming into Wesley-Knox. There will be printed versions available at the church as well if you do not have access to a printer.
[Note: This waiver only needs to be filled out once and is valid for 12 months]
WESLEY KNOX Covid-19 Waiver (1)